Social Media
Are you on social media? We bet your customers are definitely on one type of social media or more!
$500 /Month

Brand Awareness
Let customers know and understand your brand like never before. Post coupons, provide seamless branding withing marketing efforts. 
Engagement
Leverage your customers into marketers without them even knowing that they are marketing for you. With the right engagement, they will influence others to purchase from you, there is nothing better than FREE marketing.
Social Media is HUGE as you are well aware, but it helps your website with continuous increases in authority. With the free marketers, you can bring in more lead(customers) that could potentially increase revenue.
Why Do You Need Social Media?
It is increasingly important to create a unique brand and style that your customers can follow, just like NIKE, Adidas, Coke, Pepsi, NFL Teams, WordPress and many other companies that make money from their brand and spend a lot of money as well.
They hire marketing specialists in house to post, maintain and increase their brand awareness and engagement from their customers. They do this to increase their bottom line and stay ahead or with their top competitors.
No business owner wants to be beaten by their nearest competitor or any competitor. They want to be on top looking down.
By staying on top of social media consistently and providing a clear and consistent message, you will create a following of FREE marketing specialists. Leverage your current customers to bring in new customers by creating a great social media prowess.
Our State of the art platform
At Loveland Digital we provide a platform where you can connect the best social media accounts into one space. You can post to all of them from one location, you don't have to go to each one individually. Scheduling posts for future dates is a breeze. We also allow you to add employees to your account through our platform and you don't have to share your social media passwords or emails with your employees. They will get their own account which can be deactivated if they no longer work for you.
Our staff also has specialized training to help you learn the platform as well as to post on your behalf if that is what you desire. Take the headache out of your social media accounts and branding and leave it all to us. We can handle all your needs for you, with your input, of course, it is your business after all.
Choose the right Social Media Platform
Be in front of your customers, the right ones and not just throw everything at them.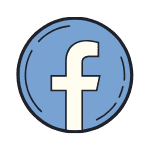 Facebook
Target Audience: 25-55+ Men & Women
Great For: B2C, Some B2B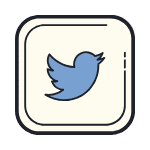 Twitter
Target Audience: 18-29 Men & Women
Great For: B2C, Some B2B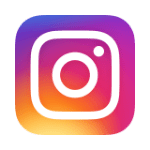 Instagram
Target Audience: 18-35 Women, but shifting
Great For: B2C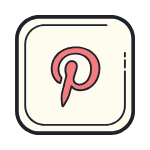 Pinterest
Target Audience: 18-45 Women
Great For: B2C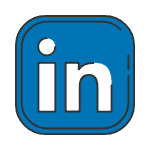 Linkedin
Target Audience: 25-45 Men & Women
Great For: B2B, B2C Employment